Ryan's been really busy lately, so he hasn't had the chance to send me a ton of game reports in recent weeks. Well turns out he's been hard at work over that time, and then decided to send me them all at once!
Get ready for the monster post to end all monster posts.
We've got game reports on the following games...
December 10 - Plymouth at Sarnia
December 12 - Erie at Sarnia
December 17 - Kitchener at Sarnia
December 19 - Brampton at Sarnia
December 29 - Plymouth at Sarnia
Some great stuff here folks, make sure you give it a read. Ryan has organized it very nicely for everyone.
Decem
ber 10th
-
In the always exciting teddy bear toss Joe Rogalski pulls out the highlight reel for this one, then scoring a second goal before Jordan Hill and Zach MacQueen scored goals in the shootout to win in this exciting divisional match-up.
Tyler Seguin - #9 - C - YOB: 1992 - 6'1" - 186lbs.
NHL: Eligible
in 2010
Report: Dec/10/09: I was curious to see if I was going to jump off the Taylor Hall train and onto the Tyler Seguin b
andwagon as it seems many have done. But that wasn't the case tonight. Seguin displayed great speed, handing the puck in tight situations, and getting his shots to the net. He
was good defensively and was very willing to be the first man back. On the other hand Seguin's overall effort wasn't as impressive on a consistent basis. He took a few pointless penalties. None of which resulted in a goal, however it was a very close game the entire 60 minutes, and Seguin spent 6 of that sitting in the box. The
re is no denying Seguin's top 3 placement, and I for those that remember (refer back to Brock'
s 2010 outlook around May 09 for proof) That I was one of the first that slated Tyler Seguin as a top talent in this draft, and still believ
e he is top 3.. But watching him compared to Hall several times last year, and again this year, personally there's no question Hall is the more projectable talent.
(Seguin had 1G, 6PIM tonight)

A.J. J
enks - #22 - LW/C - YOB: 1990 - 6'2" - 200lbs.
NHL: 4th Round - 100th Overall by Florida in 2008
Repor
t: Dec/10/09: Jenks played pretty good in this game. You can really see his evolution as a hockey player compared to 2 seasons ago when he got drafted. He displayed excellent speed, and looks b
igger and hits harder than his 6'2" 200lb. Frame suggests. Jenks drove to the net protecting the puck well. He threw big hits, and generally was effective on his shifts. He was taking
some draws and apparently is now consid
ered both a winger and a center as he looked pretty decent in the circle. I still believ
e, especially with the skill set he's developed he would factor in as a power forward, but with the recent issues with the Panthers and Power Forwards (ex. Anthony Stewart, Kendal McArdle) maybe he'd be better off shying away from the Power Forward reputation. Both Plymouth goals were set up by Jenks tonight. Very impressed with his overall performance tonight, but he will still need to shake the reputation of disappearing in the importa
nt games as he did last playoffs.
(Jenks had 2A tonight)

Jamie
Devane - #23 - LW - YOB: 1991 - 6'5" - 217lbs.
NHL: 3rd Round - 68th Overall by Toronto in 2009
Report: Dec/10/09: Devane is a guy I saw play 5 times last year in person, and I don't remem
ber once saying this guy looks like a NHL prospect-like talent. Apparently Brian Burke disagr
eed and drafted him early in the 3rd round. I made sure I kept a close eye on him whenever he was on the ice. He's a very good skater especially for someone 6'5" and was willing to engage physically without really trying to take anyone out. He was decent with moving the puck, h
owever offensively you really didn't get the impression he was looking to create any offense, and looked lost at times in terms of what he was supposed to be doing. A few good intangibles, but I still disagree with Burke's call on this guy as an early 3rd round talent. Devane is a bottom 6 guy who may be able to create some energy, but really lacks offensi
ve impact, furthermore he didn't stand out defensively either.

Austin Levi - #7 - D - YOB: 1992 - 6'4" - 195lbs.
NHL: Eligible in 2010
Report: Dec/10/09: Keeping consistent with the big sized players in Plymouth is 6'4" defenceman Austin Levi. Levi is a solid skating puck mover, that throws a big hit. I can count 8 hits he threw off the top of my head, so there was likely more in this game. However close to half of tho
se required him to go out of position. Levi looked a lot like what I saw in Jesse Blacker last year in many ways, however with the strong physical element. If Levi can become content with the hits he throws while maintaining his defensive positioning, he has all the puck moving and skatin
g skills to become a 2nd pairing two-way defenceman in the NHL one day. If he ca
nnot he could wind up being a very physical and useful AHL defenceman. Certainly interested to see him play a few more times.
------
------------------------------------------------------------------------------------------------------------------------------------------------------------------------------------------------------------------------------------------------------------------------


December 12th

-





Erie g
ot out to a quick 2-0 lead, and depite two great plays by Jesse Stoughton, the Sting could not s
olve Janus for that 3rd goal as Erie sneaks out with a 3-2 victory.

Davi
d Shields - #5 - D - YOB: 1991 - 6'3" - 215lbs.
NHL: 6th Round - 168th Overall pick by St. Louis in 2009
Report: Dec/12/09: Shields was very good defensively today. He looks like he has a decent shot, but also doesn't appear to be much for focusing on his offensive game however. Shields is a safe defen
sive defenceman who doesn't hesitate to throw the body when the opportunities. Shields looks like he has legit NHL potential as a 5th-7th defenceman that plays a safe defensive role with the team.
(Shields had -1, 4 PIM)

Tyle
r Hostetter - #10 - D - YOB: 1991 - 5'11" - 195lbs.
NHL: Signed as a Free Agent by Philadelphia in 2009
Repor
t: Dec/12/09: Hostetter seemed to spend a lot of time with Shields tonight, and that works well as these two are polar opposites. While being safe and not getting badly out of position, Hostetter's game seems to be that of a simple puck moving defenceman. He doesn't appear to have a big shot from the point, but he's very smart when moving the puck. Like Shields he does
n't project to be more than a 5th-7th defenceman.
(Hostetter had 1A, +2, 2 PIM)

Andre
w Yogan - #12 - C - YOB: 1991 - 6'3" - 200lbs.
NHL:
Eligible in 2010
Report: Dec/12/09: Yogan is a guy I've been pretty high on for this draft. I like his combination of size, puck control, and a sniper's shot. Yogan wasn't overly impressive but still played hard, was willing to rush the puck up the ice. His skating isn't great, but it's good enough at this point of his career. He was very good along the boards, and unlike what I've seen from some others that ar
e good along the boards, Yogan also can unleash a great shot from places other than the front of the net. Yogan is a guy I would have liked to see more from, but he didn't play bad either.
(Yogan had 2 PIM)

Greg
McKegg - #14 - C - YOB: 1992 - 5'11" - 190lbs.
NHL: Eligible in 2010
Report: Dec/12/09: Not sure what to make of McKegg sometimes. To one extent he carries the puck wit
h confidence, has a solid shot, and looks bigger than he really is. On the other side he disap
pears for decent amounts of time when I watch him play. McKegg didn't really stand out for most of the game. He's a sure fire prospect, but I question his first 3 round potential. McKegg is someone I'd like to see a little more of to get a better judge of his true talent.

Jaroslav Janus - #14 - C - YOB: 1992 - 5'11" - 190lbs.
NHL: Eligible in 2010
Repor
t: Dec/12/09: Janus as expected stood on his head tonight. Janus' positioning is not exactly the most technically sound in the game, but he makes it work for him. He always is centere
d to the shooter, doesn't come out as much as he should, and always seems to be able to put hims
elf in front of the shot. He gave up a few big rebounds but he did a great job. Jesse Stoughton burned him twice, that landed him with a goal and an assist, but other than that he absolutely shut down a Sarnia team that was buzzing (no pun intended) the entire second half of the game to try to get that 3rd goal to tie the game up.
(Janus stopped 29 of 31 shots)
------------------------------------------------------------------------------------------------------------------------------------------------------------------------------------------------------------------------------------------------------------------------------


Decem
b
er 17

-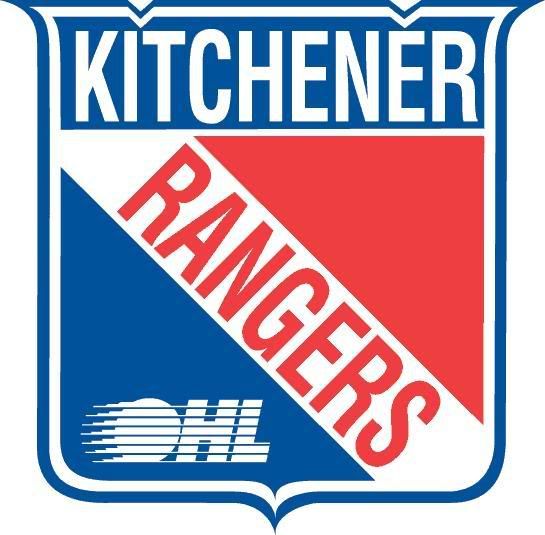 Kitchener wins 5-2 in a game where almost all of their prospect relevent players were
out of the line-up for numerous reasons, I was still able to catch two significant names for the Rangers.

Jeff
Skinner - #53 - C - YOB: 1992 - 5'10" - 197lbs.
NHL: Eligible in 2010
Report: Dec/17/09: Skinner was a very important player for Kitchener despite not putting up any statistics. Skinner showed off solid speed, and worked hard every shift on this night. I had the pleasure of talking to one of Kitchener's scouts during this game. He stated that Skinner has been d
oing a great job for them defensively all year, as he's not just a guy who's putting up points for them. Skinner looks like a high end two-way player that may suffer a little at the highest level in points, but it would be based on how im
portant he is in his own end. No indications to me show that Skinner will be anything but a top 6 forward; but even if that doesn't happen his work ethic and willingness to help out in his own end will always make Skinner a valuable player.

Ryan Murphy - #24 - D - YOB: 1993 - 5'11" - 160lbs.
NHL: Eligible in 2011
Repor
t: Dec/17/09: Murphy was a critical part of the Rangers victory tonight. Murphy displays great speed, and carries the puck up the ice with confidence and the ability to accelerate when needed. Murphy reminds me a lot of Mark Katic in his speed, and ability to carry the puck. He's a little smaller, but carries the puck up the ice a lot more. Murphy moved the puck very well. Being in
the weak 2011 draft, Murphy is almost guarenteed a spot in the 1st round, however like the former 6th overall ranked Katic found out, Murphy could see his stock drop slightly if he gets banged up between now and June 2011.
(Murphy had 1A)
-----
-------------------------------------------------------------------------------------------------------------------------------------------------------------------------------------------------------------------------------------------------------------------------


December 19

-






Again I was only partially observing as I was up in the suite for a Christmas party
. However the great view did give me an excellent angle to scout the game. It's remarkable how much easier it is to recognize and detect certain areas of a players game from that angle. Howev
er, I was also engaging with those that invited me up in the box, so I apologize to Brock that I di
dn't quite apply my usual foc
us on my scouting duties, especially since he watched the game lol. Brampton wins 2-1.

Matt Clark - #5 - D - YOB: 1990 - 6'4" - 218lbs.
NHL: 2nd Round - 37th Overall by Anaheim in 2009
Report: Dec/19/09: I was surprised where Clark was drafted this year, however there's no denying his physical presence was a very attractive option to one take appear on Anaheim's blue line. Clark threw a few very solid hits, he finished his checks, but was very smart in his own zone, as we
ll making sure he didn't get caught. The game was a bit of a tight one defensively. Clark snuck in from the point a few feet and unleashed a big and smart slap shot, showing he's more than just a physical defensive defenecman. I say it was a smart slap shot because he waited a moment before he blasted it, with everything going on for Campbell it seemed to mess with his rhythm.
(Clark had 1G, -1, 2 PIM)

Cameron Wind - #8 - D - YOB: 1992 - 6'1" - 200lbs.
NHL: Eligible in 2010
Report: Dec/19/09: Wind is a guy I've heard a lot of from Brock. Compared to my liking for Brett Flemming last year, Wind is projected as a mid round prospect who could be a 4th-6th puck moving
defenceman. What I really like about Wind isn't that he moves the puck well.. But he positions himself and moves around to move the opposition with him to open up the angles. He seems to use these angles and that method to open up passing lanes. Where other defencemen that move the puck well thread the needle, if Wind doesn't like what he's looking at he'll quickly shift his positioning and scan the opposition for holes, was very impressed with his ability to do this on numerous occasions. I think it would be interesting to see if Wind rushed the puck more often if he could be more of an impac
t on the offensive end of the ice. Wind has a lot of size and I was a little surprised and disappointed by his lack of willingness to hit. The word "raw" comes to mind when assessing Wind's placement as a prospect. He has several interesting intangebles and although he seems to already utilize his hockey sense, positioning and puck movement, I think he may have some untapped offensive skills, as well as the size to punish the opposition along the boards.

Philip Lane - #10 - RW - YOB: 1992 - 6'2" - 194lbs.
NHL: Eligible in 2010
Report: Dec/19/09: Gotta be honest with Lane, I was expecting a lot out of him tonight and he showed me very little. Lane was on a 4 game goal scoring streak coming into this game. However he bobbled the puck on more than one offensive opportunity, and didn't produce. However he did use his body well in this game, protecting the puck at times, and willing to get in the corners, he loo
ks like a potential power forward, but there weren't too many parts to his game that impressed me on this occasion.

Patrick Killeen - #1 - G - YOB: 1990 - 6'4" - 204lbs.
NHL: 6th Round - 180th Overall pick by Pittsburgh in 2008
Report: Dec/19/09: I was never very high on Killeen, and I never considered him that strong of a prospect. Even after two periods I didn't think he was that great. But in the 3rd period he stole this game away from Sarnia. Killeen absolutely stood on his head in the 3rd period. He was able to use his size to make the first as well as the second save. Rebound control appears to be an issue, and probably could have made life a lot easier on himself by controlling the puck, but he used his size very effectively. He was recorded as stopping 21 of 22 shots but the shot clock was broken half the game (happened in another game as well) So I can assure you he faced around 35 s
hots.
(Killeen stops 21 of 22 shots)
------------------------------------------------------------------------------------------------------------------------------------------------------------------------------------------------------------------------------------------------------------------------------


December 29

-





Ply
mouth comes into Sarnia and takes a 5-2 win in a game that was much closer than it appeared on the scoreboard for the first 55 minutes or so.

Tyler Seguin - #9 - C - YOB: 1992 - 6'1" - 186lbs.
NHL: Eligible in 2010
Report: Dec/29/09: Seguin came out again with top speed, but I have to say his play tonight made it very evident why he was left off the WJC team. Despite playing with the fast pace offense that he is known for, he seems to be having a rough time creating offense and at time appears to be doing too much. Many times on this evening Seguin tried to make a move on the defenceman, one we've seen players like Steven Stamkos, John Tavares, and most recently Taylor Hall perform and accomplish. Seguin makes it far too blatant when attempting to make a one on one move against the defenceman and got stuffed multiple times. He was at his best carrying the puck along the boards, and swerving out of the direction of the opposition. It's clear he'll need to add more strength. His puck movement and skating was superb as always, but another flaw that seems to be coming up as an issue is his discipline. Seguin again like last game took undisciplined penalties at opportunistic times. He feels like a mix of Matt Duchene and Nazem Kadri to me. He has this top end talent (more so than Kadri) But makes really undisciplined plays at times that need to be addressed before he can max out his potential at the NHL level. It's been disappointing watching him play in the games I've seen him this year after how dominant he looked last year.
(Seguin had 2 PIM)

Jamie Devane - #23 - LW - YOB: 1991 - 6'5" - 217lbs.
NHL: 3rd Round - 68th Overall by Toronto in 2009
Report: Dec/29/09: Devane looked much better to me today. Again he did not look like anything special, and really wasn't involved in any of the offensive play, I did however notice him chasing down the puck on a few plays, he has great speed for someone at his size, and got in a fight with Kyle Neuber, one of the premiere OHL heavyweights and really held his own.. I would have given Neuber the decision but for being 2 years younger and not really seeming to be that much of a fighter Devane would say impressed me in his fight. He looks like someone who could take on one of the bottom 2 lines and play with energy, speed, and throw down when needed. He won't be a great NHLer or much of a point producer, but he will likely be an asset to a team in the NHL.
(Devane had 5 PIM)

Robbie Czarnik - #27 - C - YOB: 1990 - 6'0" - 175lbs.
NHL: 3rd Round - 63rd Overall by Los Angeles in 2008
Report: Dec/29/09: Czarnik is another guy I could see entering an energy line role in the NHL. Certainly looks like his 6'0" was a little generous, looks more like 5'10" 175 to me, but he plays quick along the boards, multiple times appeared to have a motor that wouldn't quit, and really worked hard to help his team, but especially looked at home along the boards. This was a close game for a while, and Czarnik's play was necessary for Plymouth to gain the advantages during puck battles. He displayed solid speed. Although I don't see him being a top 6 forward in the NHL he certainly has some interesting upside as a high energy 3rd liner, and is someone who seems like they're starting to adjust well to the OHL.
(Czarnik had 2A, +2)

Austin Levi - #7 - D - YOB: 1992 - 6'4" - 195lbs.
NHL: Eligible in 2010
Report: Dec/29/09: Levi played a much more disciplined game than he did a few weeks ago. Wasn't going out of position to make the big hits, he didn't hit nearly as much, but he was very effective in his own zone. Smooth transition on the puck movement tonight. He's not likely to be a top 4 defenceman as it stands right now, however he reminds me a lot like Jesse Blacker with a more physical element. I think Austin's development could be an interesting thing to watch, because I like the assets he has, and the way he's used them so far this year.

Matt Hackett - #31 - G - YOB: 1990 - 6'3" - 170lbs.
NHL: 3rd Round - 77th Overall pick by Minnesota in 2009
Report: Dec/29/09: There really seems to be no holes in Hackett's game. He's well positioned, he anticipates the play very well, he seems to be comfortable giving up rebounds as he tends to kick them to the side to either whenever he can. Hackett has impressed me this year and last since he's taken over the starting job in Plymouth. He once again played great tonight.
(Hackett stopped 33 of 35 shots)